Morus

2022-2023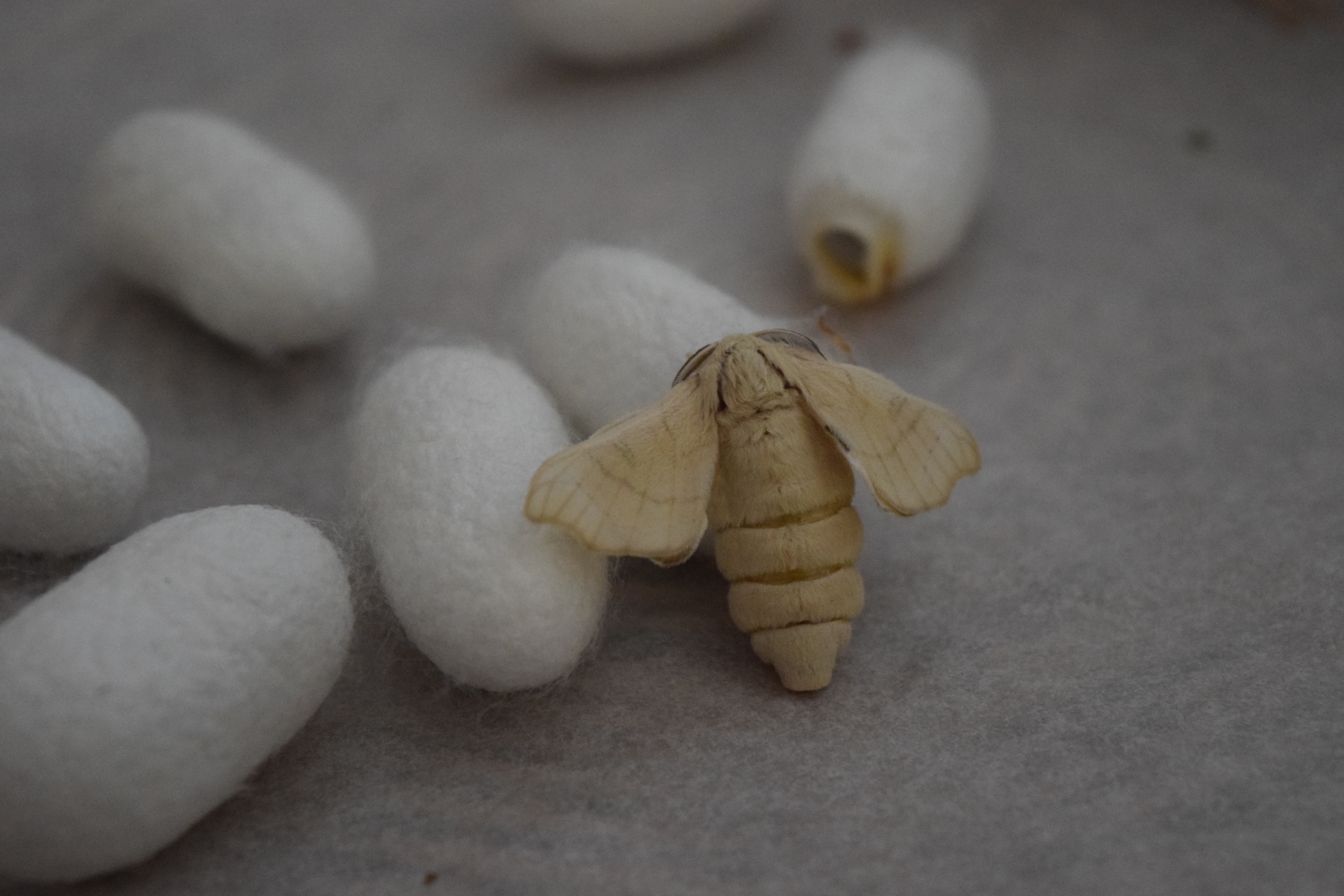 First silk moth breaking out of its cocoon, Fårö, July 2023




Morus is a collaborative project between the artists Hanna Norrna (SE), Irini Gonou (GR) and Kleopatra Tsali (GR).

The project explores artistic, social, historical and ecological dimensions of silk. It begins with domestic sericulture - as the artists breed silkworms on a small scale, in their homes in Gotland, in Naxos and in Athens. In parallel to sericulture, the artists investigate local silk productions in the past and in the present.

On Gotland, plantations of tens of thousands of mulberry trees were established between 1830-1850, on initiative of the Society of Domestic Sericulture. Women of the aristocracy produced silk on their own farms, and a group of women on the edges of society were trained by Elisabeth (Blessell) Kahl, to work within the silkworm-breeding at an institution called Arbetshuset in Visby. The origin of the Gotlandic silk productions leads to the Middle Ages, when the first mulberry trees were brought to the island with monks from southern Europe.





Plantations of mulberry trees from 1840, Slottsbetningen, Visby 2023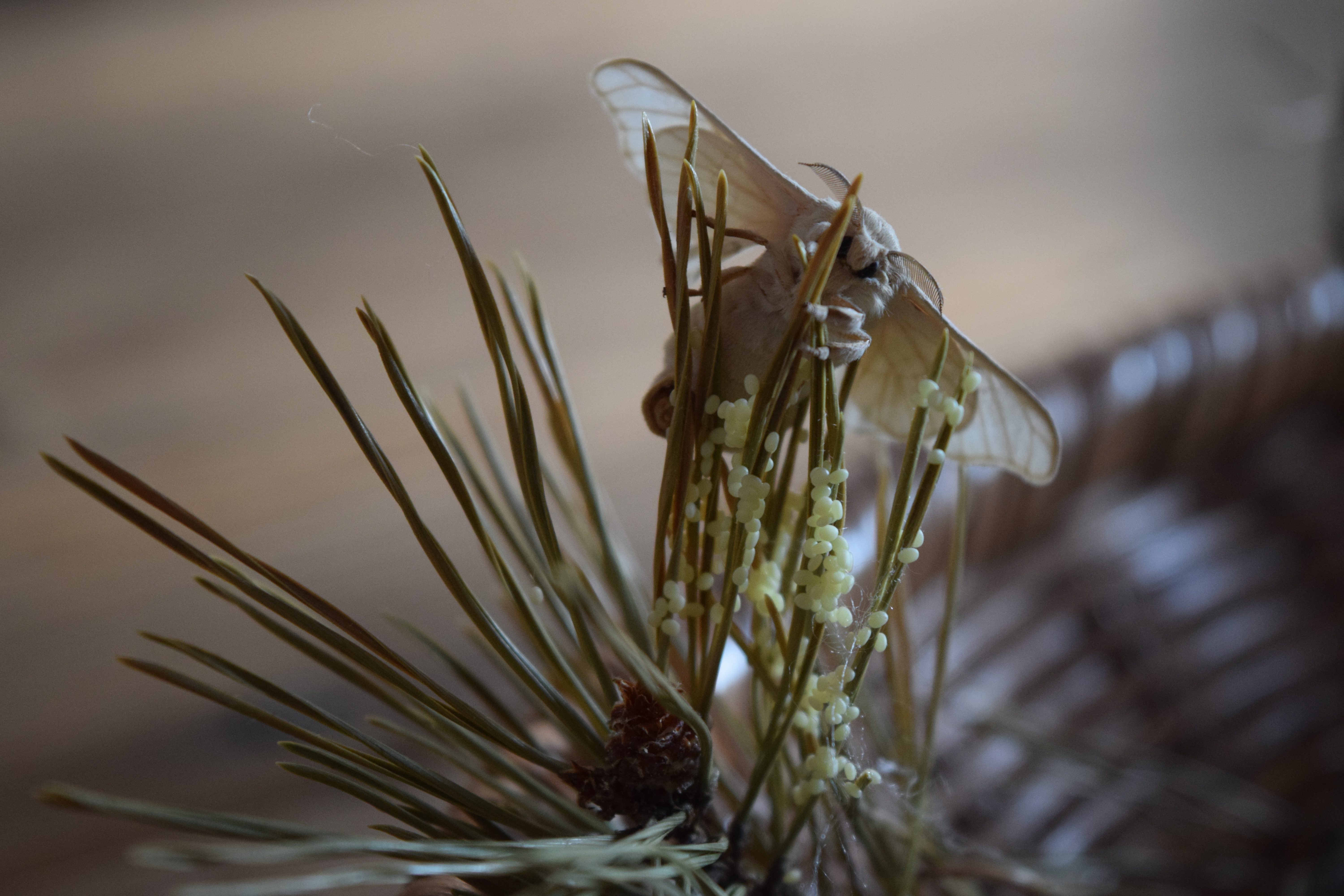 Fårö, July 2023

Second generation, Fårö July 2023
Weaving in silk from our own productions, stones from my great grandmother's collection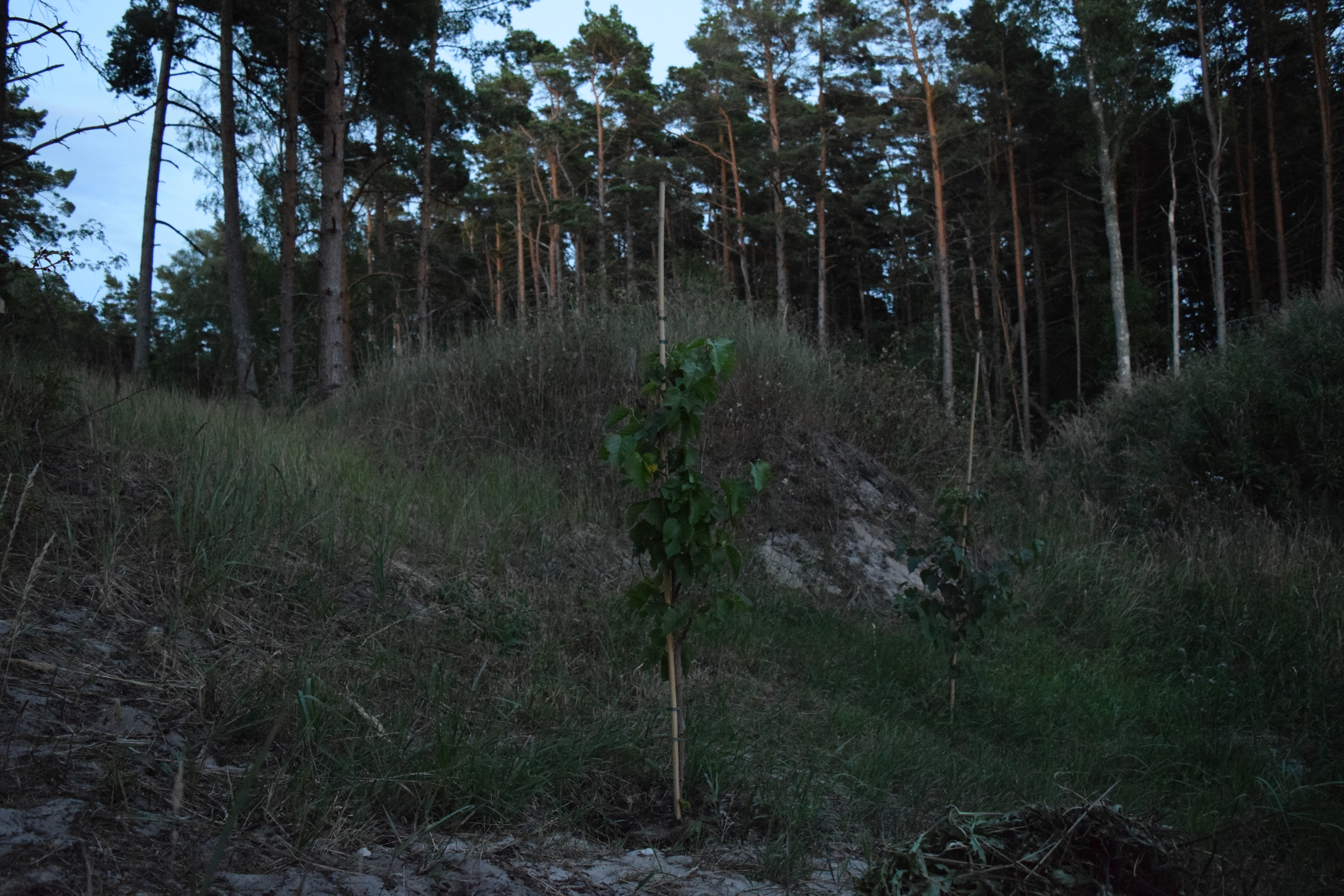 Morus tree, Fårö 2023




The exhibition Morus, at Galleri Apoteket in Roma Kungsgård, presents a number of individual artworks, as reflections on the themes of metamorphose, moulting, silk mythology and ceremonies of change. Roma Kungsgård is a site where mulberry trees were grown in orangeries during the 18th century. The gallery space used to be a pharmacy, which links the artists to the women who used herbs and threads with medical purposes, and the accusations against them during the witch trials in Visby 1705.

The artists cooperate with the Agricultural University of Athens, as a scientific partner and educator. In September 2023, the Morus project will travel to northern Greece, to be exhibited at the Ethnological Museum of Thrace in Alexandroupoli, and the Silk Museum in Soufli, Thrace, part of the Museum Network of Piraeus Bank Group Cultural Foundation.

The project is supported by the Swedish Arts Grants Committee.





Kleopatra Tsali, Irini Gonou, Hanna Norrna
Silk thread-workshop at Roma Kungsgård





Welcome to take part in silk thread workshops.

Together we learn how to spin thread from broken silk cocoons, of our own small scale silk productions. We initiate you to the process of domestic sericulture, and share our experiences from the breeding of silk worms, in our homes in Gotland, in Athens and in Naxos Island.

The workshops are free of charge and open for the public to join. For more information, contact: hannanorrna@gmail.com

July 15 Blessellska gården, Fårö Lauter 1964

11:00-16:00

July 20 DBW:s Botaniska trädgård, Visby

11:00-16:00

July 22 Galleri Apoteket, Roma Kungsgård

11:00-16:00